---
GLADES News
GLADES Music
Listen and read all about GLADES songs. Includes lyrics, stream links, trivia, album artwork, and personal reflections.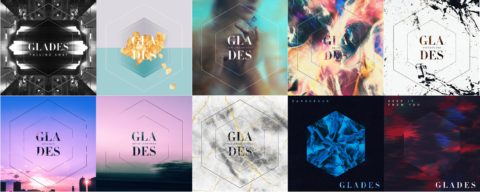 ---
About this website
This fansite exists to give GLADES more exposure. Instead of digging online for scattered news, interviews, and information about songs, you can find a compilation of content here on the band, including song details, history, trivia, and other media. Everything is dedicated completely to GLADES and their fans, and, as a fan myself, I use this site as an outlet for my own personal thoughts and feedback on their music (if you don't want to read so much, there are some TL;DR sections).
Considerations
The content on this website is based on my own research of and communication with the band. All material, including artwork and music, belong to GLADES, with the exception of my own photographs. External sources are referenced as necessary.
For the official GLADES website, please visit gladesmusic.net