Release date: November 2, 2018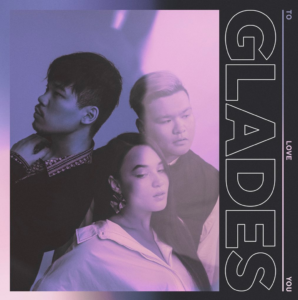 ---
Lyrics
It's only 9 o'clock, I'm not feeling sleepy yet
Do you wanna get some fast food? Well, I'm up at the drive-thru
Just to pass the time, just to pass the time
Alright, alright
Baby, what's the plan?
There's so much time to lose, to lose
We could cruise 'til light
Just tell me what's the move, the move
Are you down for moonlight skies, let's just drive tonight
'Cause I know you're gonna pace the 80 miles
With you and I
Alright, alright, hey, yeah
It's getting close to midnight, don't wanna call it yet
I can feel you wanna say it, so just go out and say it
'Cause I feel the same, yeah, I feel the same
Alright, alright
---
Reflection & Info
I'm pretty sure that many longtime GLADES fans inherently consider this to be "Track 1" in the debut album, mostly because the first three songs were previously released and already familiar. This is an upbeat, refreshing twist, filled with good feeling and anticipation. From what I can tell, this song seems to focus on a couple's spontaneous night out, possibly full of excitement or at least some relaxation.
For people in relationships, I think this is a good reminder of simpler days when you could just pick up at any time and have fun. Lyrics like "so much time to lose" and even just the word "cruise" implies a sense of care-free or worry-free moments that long-time couples may have forgotten existed. Things like bills, children, mortgage payments, joint taxes, etc. tend to get in the way, and there is little to no opportunity to just chill. How difficult is it for older couples to travel 80 miles at midnight on a whim to hang out a drive thru, stare at the moonlit sky, and maybe say "I love you," with no other set itinerary?
Or maybe we don't have to take this so literally but instead interpret this as sort of a vow. Many times, couples say that they would give up the world for each other, or make other hyperbolic promises that sound unrealistic but convey a willingness to give it all for their partner. By the same token, this song speaks to the comfort and vulnerability of the singer, where she gives all her time and attention to her lover. At the end of the day, isn't that all we want from our significant other – to feel like we are worth the other person's time and attention?
---
TL;DR & Related Media
• The lyrics are simply about traveling very far and having fun with a partner