Release date: October 27, 2017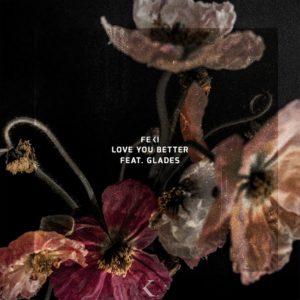 ---
Lyrics
Last night I came around from 10 till 4;
To hear the same excuse again
We argue barefoot on the kitchen floor
It was such a rush
But enough's enough
Baby let's slow down
Where nothing can clear the
Moving too fast to see
I will love you better than you know
I will love you better
I will love you better
Slow down, we're running on empty
It's getting harder to see
That I will love you better than you know
I will love you better
I will love you better
I will love you better than you know
I will love you better than you know
Why does it feel like we've been here before
Like running circles in the dark
Just know I'm ready to walk out your door
It was such a rush
But enough's enough
Feels like we're doin' this wrong
I can't help thinking that we're
Too far gone
---
Reflection & Info
Surprise new single. Chart-topping hit. Huge collaboration.
This song was mostly kept hidden from both GLADES and Feki fans until the timing was just perfect. When it was finally announced, all crowds came together, overjoyed. GLADES had just completed their first tour in the United States one month prior, leaving fans patiently waiting for their next release. Feki fans, on the other hand, waited over half a year for his next song, and he treated everyone to this track plus a headline tour at the end of 2017!
Prior to this release, Feki played "Love You Better" at his own concert, previewing it only to a live crowd. When it finally debuted, the song quickly climbed to #1 on the Top 40 Aussie Electronic Tracks in its first weekend.
For GLADES fans, this song is slightly different from the usual GLADES style. Personally, I think the most noticeable differences are in the drums and the embellishments, which makes sense because it's a very soulful song. The feeling is a lot more mellow, so it's appropriate not to have sixteenth-note hi-hat breakdowns or too many sound effects throughout Karina's singing (if you listen closely, you can hear subtle spaceship noises in the background of the chorus). Plenty of vocal sampling and other melodic elements sprinkled in the post-choruses, though.
Regarding the meaning behind the song, GLADES briefly mentioned in a few Instagram stories that "Sometimes relationships go around in circles. Everything you try or they try makes it worse. Slow down and take a step back, and never forget why you fell in love in the first place."
---
TL;DR & Related Media
• Collaboration with Feki.
• Charted at #1 in Aussie Electronic Tracks in debut weekend
• Song talks about remembering why you fell in love in the first place.
---