Release date: November 2, 2018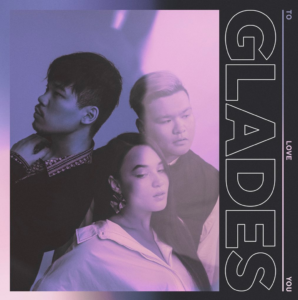 ---
Lyrics
Love, I get it now
It's not the way I thought that it would be
I'm done, forget about
Falling on your knees and crawling back to me
Where would I be if I hadn't met you?
If I never gave me away?
You're plastic, you're shallow
And I won't be your next mistake
I'm not your sweetheart, you're here for the good part
And go when it rains
Don't call me sweetheart, so go breaking young hearts
In some other place
You, just let me down
You're finding new ways to hurt me so deep
So stop and shut your mouth
You've been lying straight to me, that's why I had to leave
---
Reflection & Info
This is one of Cam's favorite songs to play live, and for me personally, it is one of my favorite songs to listen to. If you are a guitar and sound enthusiast, this is the track for you. I think it's easy to overlook the amount of engineering that went into the overdrive and tone for the guitar parts, especially in the second verse. Despite being at the forefront of the mix, the lead guitar riffs (and distorted chords) do not clash with any other instrument or sound. It's a perfect blend and the clarity is impressive. Aside from that, I would describe the feel of this song to be very 80's pop-like, with very catchy synths and an upbeat yet smooth groove.
The theme of the lyrics obviously depict pain and heartache from the perspective of the victim, but I think what's not being said here is the powerful piece. We don't know what the perpetrator of the relationship did exactly (and it doesn't matter), but it seems rather intense as if it was a constant offense that happened over and over again. I take it that the singer was stuck in an ugly cycle where she would get hurt by her lover but continuously was convinced to reconcile with the promise of change, which never happened. She finally realized that the only way to save herself from the torment was to break up for good and leave completely. The result brings to light her true strength and growth.
When I was working as a marriage therapist, I saw many couples that exhibited this kind of issue, where they were amidst a toxic cycle. And while it is true that sometimes one person is to blame for the pain and the problems, that isn't always the case. Sometimes both partners are victims stuck in a hurtful cycle, both trying hard to get out. My quickest piece of advice for couples in that situation is to acknowledge the existence of the cycle itself and work together to fight it, instead of each other, by developing new, healthier habits and changing the conversations to teamwork rather than blaming.
The difficult part about the latter paragraph is discerning which situation you're in: stuck together in a potentially loving relationship that needs work vs. stuck in a victim-perpetrator relationship. Going back to the song, I think the title itself is a good clue. This is a bit simplistic given the platform, but it's probably a good start. I would distinguish it like the following:
– If your lover is calling you "Sweetheart" (or similar name) in a genuinely endearing way, possibly with apology and no expectations, then you're probably in a safe relationship.
– If your lover is suddenly calling you "Sweetheart" in a demeaning, overpowering, and manipulative way to convince you to come back or do something for them, that's probably a red flag. Consider escaping the cycle and sing this song on your way out.
---
TL;DR & Related Media
• Lots of incredible lead guitar. Must-listen for guitarists.
• The song is about leaving a toxic relationship.
• The result of the song is finding strength in oneself.
---